---
The Digital Placemaking Institute is a community of practice network dedicated to leading the development of 21st century placemaking. We connect leading and emerging digital placemaking practitioners across arts, local government and institutions, public & private planning and development, and with academic research, engaged scholarship, and demonstration projects.
ABOUT THE DIGITAL PLACEMAKING INSTITUTE
The Digital Placemaking Institute (DPI) is a community of practice network dedicated to leading the development of 21st century placemaking. The creation of the digital placemaking discipline aims to enhance social interaction by using cross-disciplinary and inclusive modes of practice and approaches that make place about what it means to people and how people use them.

Through the Digital Placemaking Institute we can connect leading and emerging digital placemaking practitioners across a wide range of sectors including the arts, local government, institutions, public & private planning and development offices with academic research, engaged scholarship and demonstration projects.

The Digital Placemaking Institute has the support of key influential members within this sector and many partner organisations. DPI is dedicated to providing sustainable solutions to support the development of better communities. We cater for both high level thinking through to the management and delivery of cultural events, content development, international conferences, symposia and workshops focused on digital placemaking and citizen centric engagement.
WHAT IS PLACEMAKING?
Placemaking is a multi-faceted approach to the planning, design and management of public spaces. Placemaking capitalises on a local community's assets, inspiration, and potential, with the intention of creating public spaces that promote people's health, happiness, and wellbeing. It is political due to the nature of place identity. Placemaking is both a process and a philosophy.
WHAT IS DIGITAL PLACEMAKING?
Digital Placemaking is the integration and appropriate and strategic use of technology to support, enhance, or accelerate traditional placemaking practice, the strengthening of community connection through collaborative group process to shape the public.
In practical terms it is the installation or utilisation of digital technologies in the public space to enhance culture; facilitate urban regeneration programs; deliver education and cultural events; promote public participation and the democratisation of public space.
These technological approaches can include non-commercial urban screens; publicly accessible network infrastructure; interactive installations; augmented reality and location based content; integrated social media strategies; media architecture; responsive lighting; projection mapping and other permanent or temporary interactive or media installations – as long as they ultimately support greater community connection between people in their shared public spaces.

In all cases the technology must be deployed appropriately and in this context includes being accompanied by a well considered strategic vision and necessary ongoing resource support where required. Most importantly the solution should positively support the aspirations of the proposed placemaking and community building objectives it is intended for.
This September, global change agents will gather in Vancouver, B.C., for two major events that will map the future of the placemaking movement. These discussions will take place at a critical moment, as Habitat III and COP21 set the stage for decades of dramatic change for cities. Thanks to the
The fifth International Media Architecture Biennale (MAB16) took place at The Concourse in Chatswood, Sydney. It featured a conference, workshops and exhibitions that explored the integration of digital media and architecture. MAB16 specifically focused on the role of digital media and technologies for placemaking – to strengthen the connections between
DPI have an extensive global network of partners, contractors and academic researchers in every market in which we operate. Our approach is to apply the best resources to the project at hand from with this network. This approach gives us the flexibility to deliver the best results utilising the most appropriate resources to any project requirements.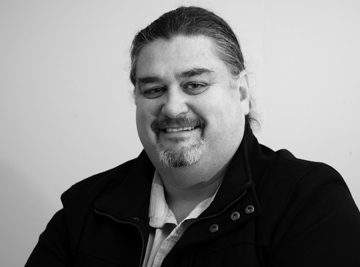 Glenn Harding is a serial entrepreneur, producer, technology and strategy consultant who has built numerous international companies in the creative and technology sectors over the last 30 years.
Glenn Harding
Co-founder & Director
Lubi Thomas is an experienced curator and producer working in the fields of digital/new media arts, placemaking and STEAM.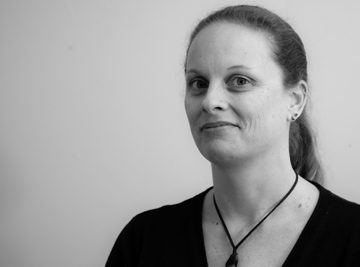 Emma has a diverse professional background with experience in advertising, marketing, digital production, event production and management & business operations with advanced skills in policy, strategy and process development.
Emma Shearman
Co-founder & Director
---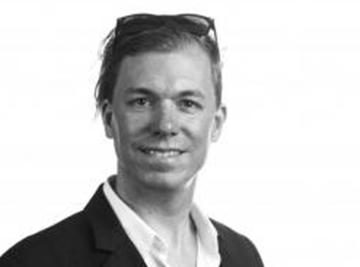 Haeusler is an internationally recognised researcher, educator, entrepreneur and designer in media architecture, digital technology, interaction design and ubiquitous computing.
Martijn de Waal (1972) is a writer and researcher focussing on the relation between digital media and urban culture, with a specific interest in public space.
Daniel Latorre is a co-founder of the Digital Placemaking Institute,  and is also the founder of The Wise City a strategic design studio focused on making digital civic engagement apps, and training and capacity building for civc service design.
Daniel Latorre
Co-founder & Director
Partners
Project for Public Spaces (PPS) is a nonprofit planning, design and educational organization dedicated to helping people create and sustain public spaces that build stronger communities. Our pioneering Placemaking approach helps citizens transform their public spaces into vital places that highlight local assets, spur rejuvenation and serve common needs. PPS was founded in 1975 to expand on the work of William (Holly) Whyte, author of The Social Life of Small Urban Spaces. We have since completed projects in more than 3000 communities in 43 countries and all 50 U.S. states and are the premier center for best practices, information and resources on placemaking. More than 900 people worldwide are members of our Placemaking Leadership Council.

The Media Architecture Institute is a non-profit organisation designed to complement the work of established universities and research institutions with a flexible but very focused research activity linking industry, education and academia together. Founded in fall 2009 by Dr Gernot Tscherteu, Dr Oliver Schürer, DI Wolfgang Leeb and Dr Martin Tomitsch, the Institute continues the work of the Media Architecture Group that co-organised the Media Architecture Conference London 2007 and the Media Facades Festival Berlin 2008. In 2011 the Media Architecture Institute was expanded from its European base in Vienna to a second office in Sydney where Dr M. Hank Haeusler and Dr Martin Tomitsch are responsible for the Australasian region.
The University of New South Wales is one of Australia's leading research and teaching universities. At UNSW, we take pride in the broad range and high quality of our teaching programs. Our teaching gains strength and currency from our research activities, strong industry links and our international nature; UNSW has a strong regional and global engagement. In developing new ideas and promoting lasting knowledge we are creating an academic environment where outstanding students and scholars from around the world can be inspired to excel in their programs of study and research. Partnerships with both local and global communities allow UNSW to share knowledge, debate and research outcomes. UNSW's public events include concert performances, open days and public forums on issues such as the environment, healthcare and global politics. We encourage you to explore the UNSW website so you can find out more about what we do.
The University of Amsterdam is one of the leading research universities in Europe, a modern university with a long and rich history (since 1632). The University of Amsterdam is an intellectual hub in the world.Closely linked with Amsterdam and international leader. With five thousand employees, students and thirty thousand one hundred different nationalities. Through cooperation linked to thousands of researchers and hundreds of private and public institutions at home and abroad. An international university, in keeping with the character and history of the city of Amsterdam: independent, innovative and involved.
Digital Placemaking Institute membership is informal, the best way to join is to connect by engaging on social media, or contacting us.
Become a DPI Founding Sponsor:
DPI gathers practitioners across professional, community, municipal, and academic areas of the field. Our growing community of innovative practitioners provides opportunities at local, regional, and global events, as well as in research, and media visibility. For more info and inquiries please contact us.

---